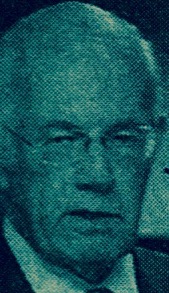 TO CATCH A SERIAL KILLER Is Doctor Charles Edwards Zodiac Ted Cruz Favorite Alleged Serial Killer?
"Capicua 3:1:3 – The Long Arm Of The Law (The Story Of Alleged Serial-Killer-Spinal-Surgeon, Dr. Charles Edwards)"
FOR IMMEDIATE RELEASE: Is Baltimore/D.C. Area Dr. Charles Edwards, Ted Cruz's favorite alleged serial killer?
MODERN-ART-GONZO-JOURNALISM : TO CATCH A SERIAL KILLER – Ted Cruz Ponders Favorite Serial Killer On Jimmy Kimmel Live After 55 Year-Old Italian Nurse Arrested As Tuscan Hospital Serial Killer: Awkward Moment Makes Voters Wonder If Dr. Charles Edwards, Baltimore/ Washington D.C. Area Spinal Surgeon, Is The Canadian Born Republican U.S. Presidential Candidate's Favorite Alleged Serial Killer.
In this telling interview, United States Presidential candidate, Rafael Edward "Ted" Cruz, who was born in Calgary, Alberta, Canada on December 22, 1970 and remained a Canadian citizen until he officially renounced it on May 14, 2014, eighteen months after taking the oath of office as a U.S. Senator, stumbles into an awkward moment on Jimmy Kimmel Live, that raises several questions about the alleged serial-killer-spinal surgeon, Dr. Charles Edwards, operating out of the Baltimore/Washington, D.C. area and Senator Ted Cruz, whom some allege to be the Zodiac Killer.
Ted Cruz Favorite Serial Killer Moment On Jimmy Kimmel Live Highlights Apathy Manifesting Global Hunting Grounds For Alleged Serial Killers And Terrorists Who Live In General Public Disguised As Figures Of Public Trust : The Grim Sleeper, Serial-Killer-Spinal-Surgeon, ISIS And Ted Cruz Open Serial Killer vs.Terrorist Debate in 2016 United States Presidential Election.
For 30 years, from 1985 to 2007, Lonnie Franklin Jr., a 63-year-old former police mechanic from Los Angeles, California, allegedly killed over 180 victims; though, some crime analysts estimate the final body count attributed to him, may be over one thousand murdered. After a victim survived his attack in 1988, Franklin Jr. took a break from creating ghosts, until 2002, when the urge to murder became too strong. Because of this break in his killing spree, Lonnie Franklin Jr. is nicknamed, "The Grim Sleeper". Franklin, according to prosecutors, was invisible, and able to blend in perfectly amid the chaos of a city which was blighted by crack cocaine.
So too, art imitates life in the award winning film, "Crackhead Jesus: The Movie", inspired by curious allegations that surfaced from individuals close to alleged Baltimore/Washington D.C. area serial-killer-spinal-surgeon/Investor/Airline Owner, Dr. Charles Edwards, who according to an F.A.A. insider, allegedly, once purchased Kiwi Airlines to run down maintenance as CEO, so he could get away with murder, legally, and let the insurance he paid for and lawyers he hired cover the risk in the event of any Kiwi airline disaster. A Federal Aviation Administration report found Kiwi Airlines planes to be unsafe to fly and the company was shut down by the FAA because Kiwi Airlines planes were found to be in "unairworthy condition".
Allegations that the Doctor described by People magazine as, "a uniquely inventive orthopedic surgeon who has added radical new techniques to skeletal reconstruction", could feel empowered to kill on a grand scale by manipulating laws, introduced by judicial ghost government and supported by Supreme Courts, that afford wealthy or powerful serial-killers perceived protection under corporate shields, inspired the New York born Hispanic artist, Victor-Hugo Vaca Jr. to create a Modern-Art-Graphic-Novel titled, "Redemption: The Story Of The Crackhead Jesus Trials".
The work of modern-art-gonzo-journalism explores circumstances behind the allegations that a world renowned spinal surgeon could be an alleged serial killer flying under the radar for decades emboldened by weak investigative journalism, corporate greed, corrupt government and a broken justice system in the United States of America during a year of election.
The work of art titled "Capicua 3:1:3 – The Long Arm Of The Law (The Story Of Alleged Serial Killer Spinal Surgeon, Dr. Charles Edwards" inspired the award-winning independent short-film produced by the Modern Art Music Movement titled, "Crackhead Jesus: The Movie", directed by Victor-Hugo Vaca Jr, at the 2009 Delray Beach, Florida Film Festival during a seventy-two hour film competition.
Alleged serial-killers like Lonnie Franklin Jr. and Dr. Charles Edwards are alleged to have tallied a higher victim count than Isis and Ebola victims combined, in the 2016 year of election. Republican, Ted Cruz, let it be known to Jimmy Kimmel in front of a startled live audience, that in fact, the Canadian-Born-Christian-Conservative, not only has a unique favorite breakfast cereal, he has a favorite serial killer too.
Is Dr. Charles Edwards Ted Cruz's favorite alleged serial killer?
The following quotes from newspaper articles fueled rumors that Dr. Charles Edwards had allegedly set his sights on being the most prolific serial killer in history by using money, influence, profession and a shield of corporate lawyers to protect his murderous ways:
The Baltimore surgeon who owns the Cherry Hill Apartments filed a lawsuit yesterday against the township, seeking to stop Mayor Susan Bass Levin from completing the condemnation of his property.
"The suit, filed by owner Charles Edwards in Camden County Superior Court, seeks to block township officials from declaring the 41-year-old apartment complex on Route 38 a redevelopment zone"
"The apartments were deemed "unfit for human habitation" in early August. Its 61 residents were evacuated and placed in other apartments in town."
"The Cherry Hill Apartments are in desperate need of rehabilitation," Levin said, adding that the Township Council is set to vote Monday on repossessing the property. "I suggest he stop hiring lawyers and do something to make the buildings safe again."
"township officials had told Edwards several times about their concerns over the buildings' condition – which led township, county and state agencies to cite Edwards for violations ranging from faulty lighting to dead animals on the premises."
Charles Edwards, the surgeon, acquired the buildings in 1995 but could not come up with the capital to rehabilitate them, and the township threatened condemnation. A 1998 township report called conditions "deplorable," and the last 40 tenants were evacuated. Viking acquired the buildings in 2002.
Each building has 217 apartments. Together they constitute the third-largest high-rise housing complex in the township.
Susan Bass Levine, the mayor of Cherry Hill, said the structures fell into disrepair before their current owner, Dr. Charles Edwards of Maryland, bought them about four years ago; Edwards has not been able to turn the property around.
"It's currently a building in crisis that could be a shining star," she said.
The township will give the current owner, a surgeon who Morgan said did the residential development of Pier Three in Philadelphia, a few more weeks. After that, if he does not sell it or take action to do the improvements, the township will take steps to have the high-rises condemned and taken over.
A day after Kiwi International Airlines thought it had won a reprieve from a Government-imposed death sentence, the Federal Aviation Administration yesterday grounded the struggling carrier, saying that it was unsafe to fly.
It was the first time the Government had shut down a scheduled carrier since Valujet was grounded in 1996 after one of its DC-9's crashed in the Everglades, killing 110 people.
The F.A.A.'s order cited a series of maintenance and safety violations that it said resulted in Kiwi flying airplanes that were "in an unairworthy condition." In one case, Kiwi flew one of its four jets for two days in late February without fixing an oil leak in one of its two engines, the agency said.
When reliable sources contacted modern-art-gonzo-journalist Victor-Hugo Vaca Jr. with verifiable facts and information regarding an alleged serial-killer spinal-surgeon living and working in the Baltimore, Maryland/Washington D.C. area, the multimedia artist rewrote the script for, "Crackhead Jesus: The Movie", to include the serial-killer-spinal-surgeon theme as a subplot in the controversial film that would go on to become a cult classic in the age of OJ Simpson.
Public trust in police and newspapers has reached such a low point in human history, that victims and witnesses have turned to modern-art-gonzo-journalists to "paint the news" being ignored by financially strapped mainstream media news outlets and police forces, in the hopes that someone, will do something positive with the clues and information presented in works of art inspired by actual events.
Recently, Victor-Hugo Vaca Jr. was contacted by Sean Welsh, an editor at the Baltimore Sun, regarding modern-art-gonzo-journalism. Supposedly, Welsh passed information along to staff writer Christine Jedra, an investigative journalist, who contacted Victor-Hugo by phone for an at length interview from Las Vegas, Nevada. When all was said and done, Christine Jedra, who claimed to work for "The Capital Newspaper" in Annapolis, Maryland, admitted that she was new at the job of reporting news and that she had no idea what to do with the information she had been provided.
So, if you come across a spinal-surgeon from Baltimore, named Dr. Charles Edwards, be forewarned, he is an alleged serial-killer and if you have faith in what you hear on the news, realize that public trust does not top the list of priorities for cash strapped news outlets, trying to survive in the age of OJ Simpson.
The following archived articles from The New York Times, The Philadelphia Inquirer, The North Jersey Media Group, The Record, and The Asbury Park Press referencing Dr. Charles C. Edwards, Director of The Maryland Spine Center at Mercy Medical Center in Baltimore, Maryland, make sharp investigate journalists, FBI investigators and serial-killer-spotters go, "Hmmmm."