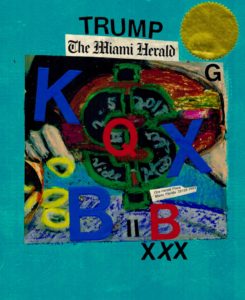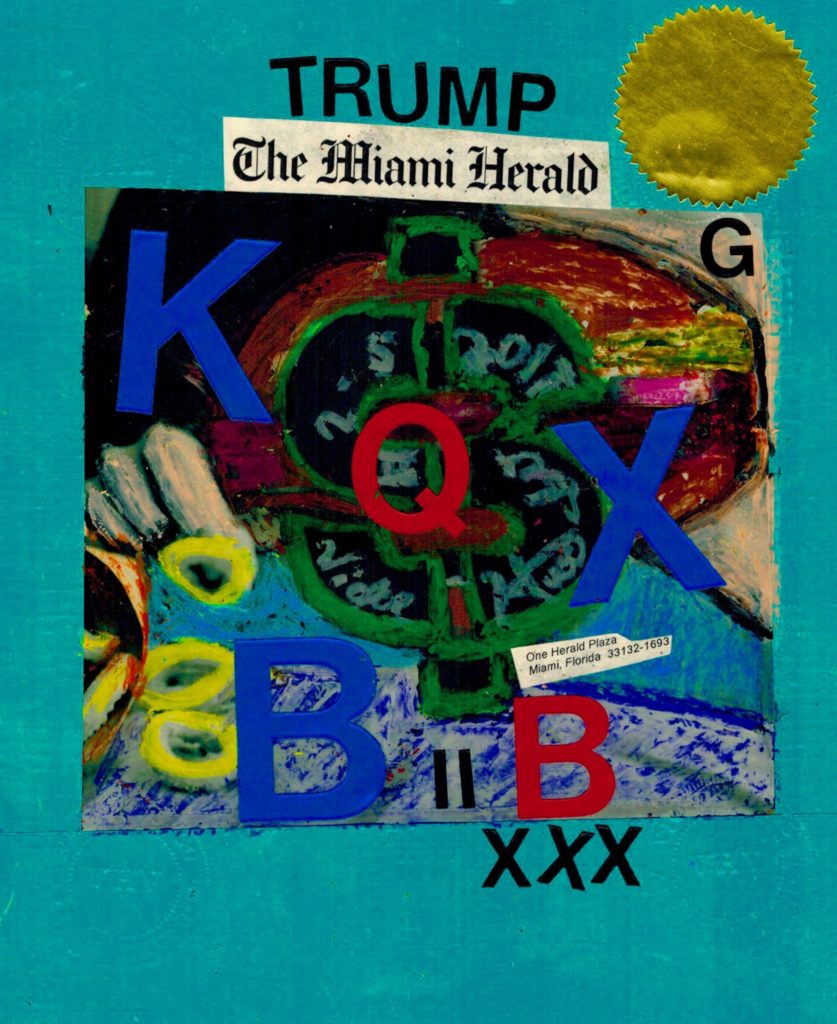 "Trump Art: How Fake News And Everyone's-A-Winner-Trophy-Parents, Raised A Nation Of Entitled, Violent, Narcissistic, Safe-Space Children, Using Ignorance And Anarchy To Fight For Freedom, Love And Intolerance In America." By Victor-Hugo Vaca II.
Size: 7 x 8
Date: January 27, 2017.
Medium: Oil crayon and adhesive duct tape on high quality photo paper .
The Guinness Book Of World Records should look into whether this is the longest title for a work of art.