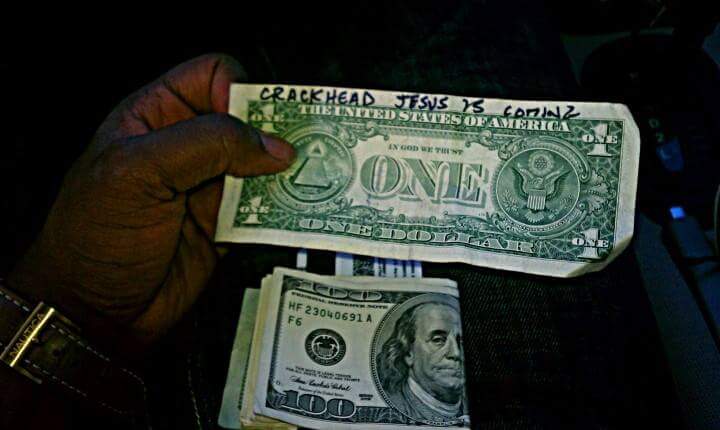 STARBUCKS GIVES MINORITIES FREE REPARATION COFFEE
Minorities are now receiving free coffee from Starbucks to prove that the company is not racist, which is itself, a racist business model. Maverick artist Victor-Hugo Vaca II, creator of "The Crackhead Jesus Series" and social media provocateur, Bryan Sharpe, a.k.a. "Hotep Jesus", recently exposed Starbucks controversial business model in organic, unscripted, unedited instances, occurring at the same historical point, in different parts of the United States. The following spontaneous episode is titled, "STARBUCKS GIVES MINORITIES FREE REPARATION COFFEE".
Alex Jones, Infowars and The Victor-Hugo Collection respectively showcased unique African-American and Hispanic perspectives of the White-guilt epidemic seeping into the United States corporate culture, via videos exposing an unsustainable business model at Starbucks, approved by management, as noted in the drive-thru instance, filmed near Daytona Beach, Florida.
The fictional character, Crackhead Jesus and alter ego, Hotep Jesus, confront the topic of race relations in America, head-on, using wit and humor, to raise awareness about the hyper-sensitive issue dividing a young nation, fueled by mainstream media propaganda and corporate behemoths, like Starbucks, that choose to white-wash the complexity of racism while pandering minorities.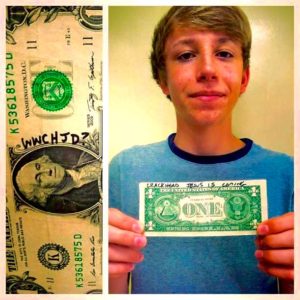 The United States Government continues to deny author, Victor-Hugo Vaca II, a Trademark for "Crackhead Jesus", despite the infamous 2017 U.S. Supreme Court "Slants Case" ruling, that pushed the contentious character from his graphic novel series titled, "Redemption: The Story of The Crackhead Jesus Trials", about false prophets and lawyers, into eye-popping headlines from newspapers around the world, including deVolkskrant in Amsterdam, Holland and St. Maarten.
When asked to comment on Starbucks racist new business model, Daytona Beach News Journal Business Editor, Clayton Park, answered by asking the political affiliation of the minorities, receiving free coffee from Starbucks.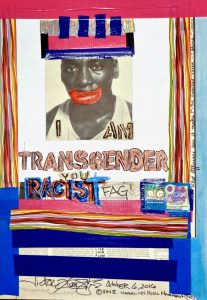 The same day, Kelton Paige of CBS 47/FOX 30 produced a race baiting news story, titled, "Starbucks Locations On Lookout For Fake Coupons" featuring Courtney Cole, that assumed all Hispanics are gullible, like the White woman, interviewed in the clip, who was noticeably upset because, she couldn't get free coffee, using a fake coupon, for "all people of color".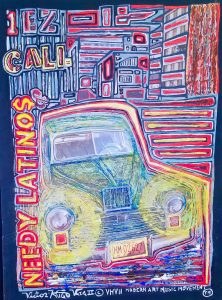 Meanwhile, Starbucks CEO Kevin Johnson met with the two loitering black men arrested for trespassing in a Philadelphia store to discuss what measures the company can implement to prevent similar incidents in the future.
When contacted, a representative of ABC News 10 in San Diego, CA, as if on cue, said she saw nothing wrong with this practice. When notified of the Youtube videos, a white male San Francisco ABC 7 News representative patronized minorities by claiming the videos were not real because he hadn't seen them, before hanging up on the news tip caller.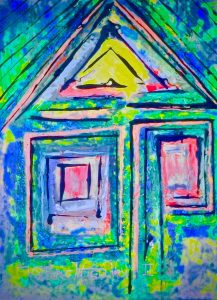 On May 29, 2018, in an era when public trust in journalists has hit an all time low, globally, Hispanic modern-art-gonzo-journalist, Victor-Hugo Vaca II asked Daytona Beach News Journal Business Editor, Clayton Park, to comment on Starbucks racial bias training, from the perspective of an Asian journalist, reporting on Fortune 500 business models, for a struggling newspaper.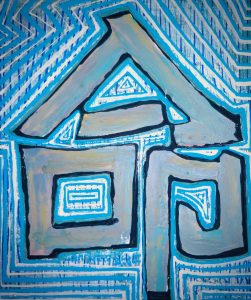 Reflecting on an incident captured on a viral YouTube video titled, "Starbucks gives minorities free reparation coffee" Clayton Park, who first answered by asking the Latino eyewitness what his political affiliation was, followed up the reporter's inquiry by shouting, "I don't want to talk about this!", before hanging up. As public trust declines in press ability to cover all angles of a developing story, The Daytona Beach News Journal business editor's action spoke volumes about why the newspaper's subscriptions are plummeting, if not stagnant, at the struggling publication, that in 2011 had an average weekday circulation of 70,721 to 63,902, according to the Audit Bureau of Circulation and in 2018 boasts of having an average weekday circulation of 61,000.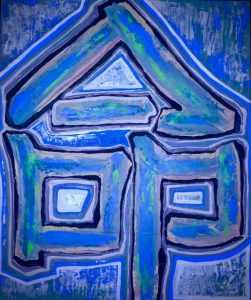 In phone calls and emails, Daytona Beach News Journal Publisher, Bill O'Fill and Editor, Pat Rice were asked to comment on how the newspaper is covering the story of Starbucks racial bias training for subscribers following a racist incident, captured on film at a Starbucks in their readership area which has been viewed by over one-thousand people worldwide without mainstream media publicity. No comments have been given for public consumption from anyone at the New Media Investment Group publication.
The follow up, whether it be silence or in writing, from the Daytona Beach News Journal, will be documented in a work of modern-art-gonzo-journalism titled, "Starbucks, Daytona Beach News Journal & The Politics of Racism."