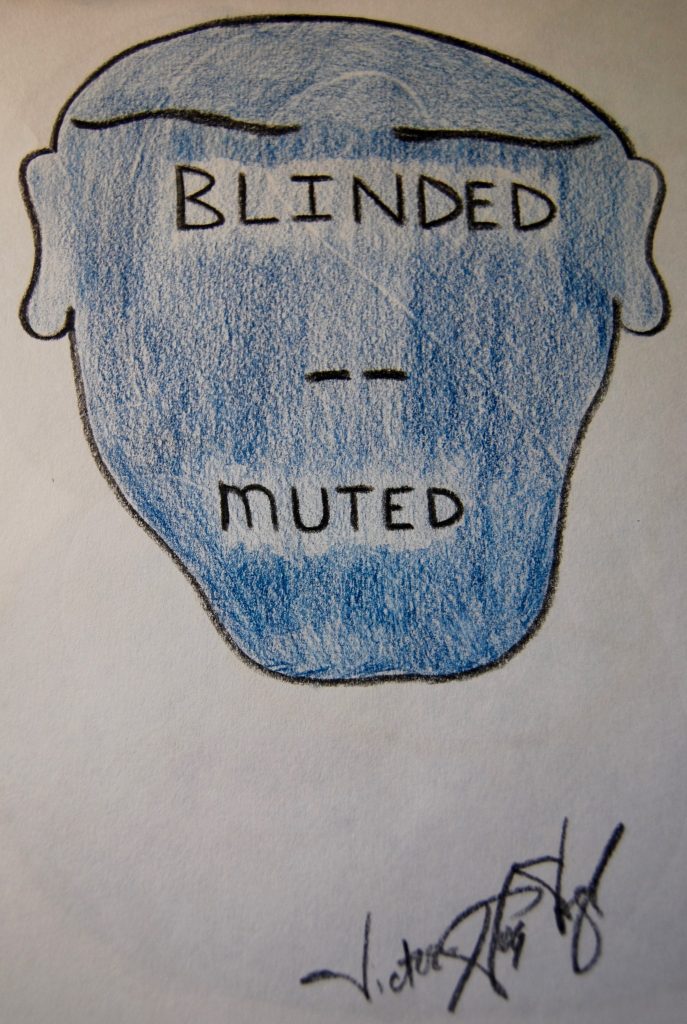 TOMMY ROBINSON ARREST KILLS FREE SPEECH IN UK IS USA NEXT
The arrest of UK journalist, Tommy Robinson, outside Leeds Court for reporting the fact that England and other EU members have mandated that Muslim men can have sex with children and it is not considered rape but rather a cultural and religious norm, has sparked outrage in the silent majority. The decline in public trust of mainstream media news outlets, leading to the arrest of citizen journalist, like Stephen Cristopher Yaxley-Lennon, in a politically correct world full of toxic leadership, was forecast in the censored artwork of New York born, maverick artist, Victor-Hugo Vaca II, creator of modern-art-gonzo-journalism and founder of the Modern Art Music Movement (MAMM).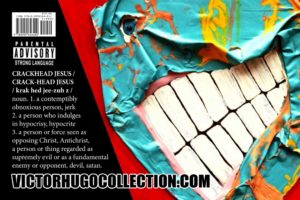 The fictional character, Crackhead Jesus, served as a canary in the free speech coal mine, when the award-winning film, "Crackhead Jesus: The Movie", was censored alongside the modern art graphic novel series, "The Story of The Crackhead Jesus Trials". The work of modern-art-gonzo-journalism created by Victor-Hugo Vaca II was widely ignored by weak mainstream media news outlets, serving as propaganda tools for authoritarian governments.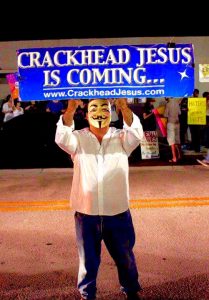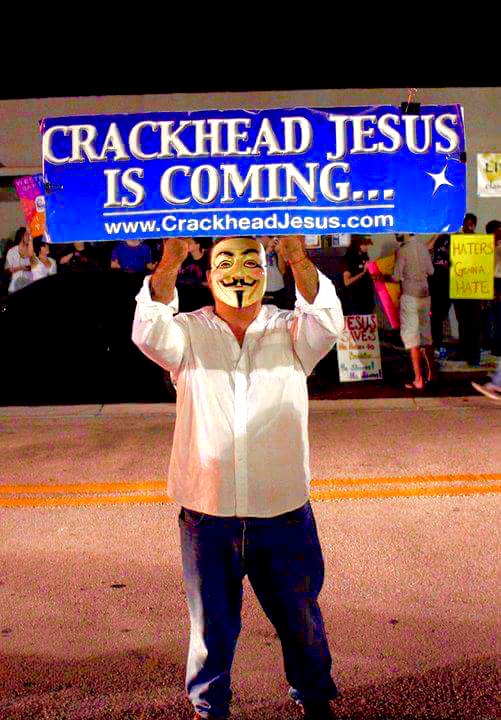 Tommy Robinson was arrested by nine police officers for showing Muslim men accused of grooming children for pedophile rape gangs entering Leeds Crown Court in a livestream on Facebook. British police said they arrested him for a "breach of peace".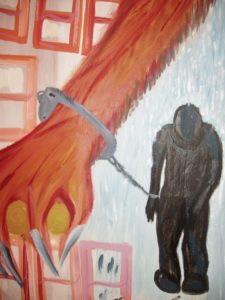 Hours after his arrest, Tommy Robinson was sentenced to thirteen months in jail by Justice Geoffrey Marson, in a third-world-kangaroo-court-style proceeding. According to witness, Caolan Robertson, "It was minutes long. It was three or four minutes long in that courtroom. There was no bail, there was no back and forth argument, there was no proper defense. It was minutes and then he was taken away, gone, straight to prison. No chance of bail. No chance of leaving. That's it, that's it, blackout and then the press couldn't talk about it. The journalist's, who were in that room, closed their notepads as soon as they realized there was a press restriction and they went home and they didn't talk about it and that was it."
"Freedom of Speech comes with consequences." Justice Geoffrey Marson told the Court.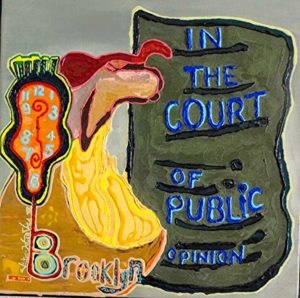 The story of Tommy Robinson's arrest for exposing the truth of what is happening in Europe with the culture clash of Muslim immigrants, has been banned from being reported in mainstream media news outlets, most of which have overwhelmingly complied with the British government's authoritarian censorship. United States news outlets, including FOX News, owner of Sky News, have also chosen to black out news coverage of this brazen attack on free speech in the United Kingdom.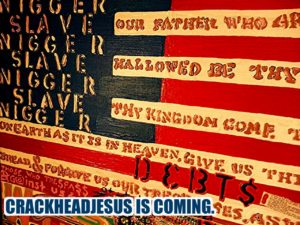 The art of Victor-Hugo Vaca II warns United States citizens that free speech is under attack and if the First Amendment dies in America, it will soon become a safe space for pedophiles and terrorists, like England, where residents of once Great Britain, are now being held hostage by toxic leadership, openly strangling homesteaders with censorship and propaganda, for all the world to see.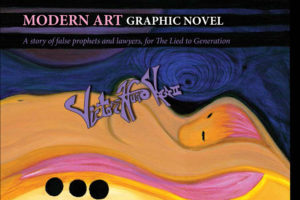 The real-time diary-of-the-world on canvas, illustrated and narrated by Victor-Hugo Vaca II, tells the story of Crackhead Jesus, a fictional anti-hero that has been quietly predicting the rise of toxic leadership and the fall of democracy in America, due to apathy, censorship and ignorance of facts, like those reported by Tommy Robinson, that are now being banned from public knowledge and moral consumption, by evil elites and corrupt law makers, notably more concerned with protecting pedophiles, than safeguarding women and children, from being raped by men who could care less about political correctness and the #MeToo movement. The controversial saga, inspired by documented events, begot an award-winning short film titled, "Crackhead Jesus: The Movie", produced by the Modern Art Music Movement during a three-day film competition in Delray Beach, Florida.
Reporting on the incarceration of Tommy Robinson has been D noticed by British authority, manifesting unprecedented geo-censorship by Western news and social media outlets, openly banning truth, to suppress facts, in the face of plummeting public trust in news media and government leadership. Modern-art-gonzo-journalism slices through news blackouts by using metaphor, creativity and perseverance, to report censored news on canvas, for future generations to digest in public museums and art galleries around the world.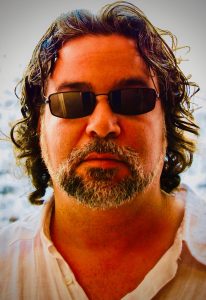 "Art is the last bastion of free speech in America." – Victor-Hugo Vaca II