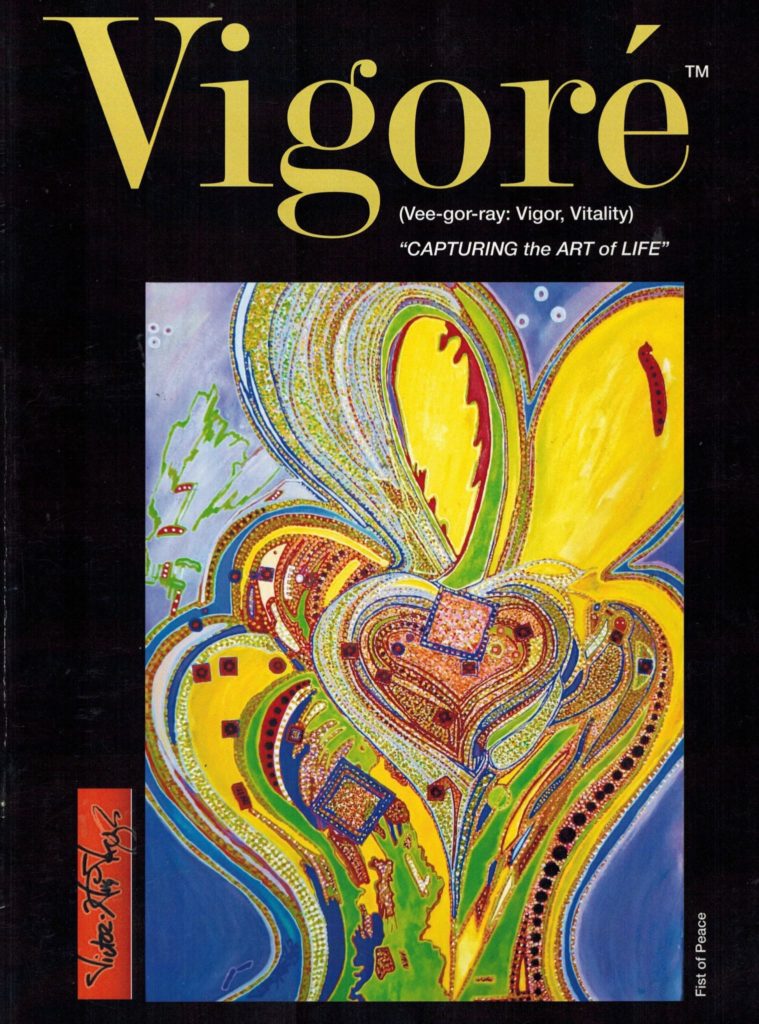 VICTOR HUGO MODERN ART GONZO JOURNALISM CHICAGO VIGORE MAGAZINE COVER STORY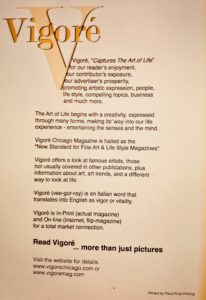 Chicago magazine features cover story on New York born Hispanic artist, Victor-Hugo Vaca II, founder of the Modern Art Music Movement (MAMM), author/illustrator of the modern art graphic novel series titled, "Redemption: The Story of The Crackhead Jesus Trials" and award-winning screenwriter/director/producer of the guerrilla 72-Hour Film making competition cult classic, "Crackhead Jesus: The Movie", about the origin of modern-art-gonzo-journalism in the age of fake news.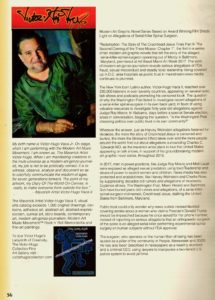 Modern Art Graphic Novel Series Based on Award Winning Film Sheds Light on Allegations of Serial Killer Spinal Surgeon.
"Redemption: The Story of The Crackhead Jesus Trials Part II- The Second Coming of the Three Muses- Chapter 1", t
he first in a series of ten modern-art-graphic-novels that tell the story of the alleged serial-killer-spinal-surgeon operating out of Mercy in Baltimore, Maryland, premiered at Art Basel Miami Art Week 2017. The work of modern-art-gonzo-journalism
reveals serious allegations of FDA fraud, sexual misconduct and deadly toxic leadership being covered up in D.C. area hospitals as public trust in mainstream news media continues to plummet.
The New York born Latino author, Victor-Hugo Vaca II, reached over 220,000 listeners in over seventy countries, appearing on several radio talk shows and podcasts promoting his censored book. The question of why the Washington Post failed to investigate recent allegations of a serial-killer spinal-surgeon in its own back yard, in favor of using valuable resources to investigate forty-year old allegations against Judge Roy Moore, in Alabama, days before a special Senate election, arose in conversation, begging the question, "Is the Washington Post choosing politics over public trust in its own community?"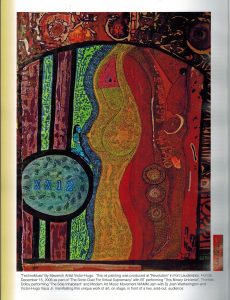 Whatever the answer, just as Harvey Weinstein allegations festered for decades, the more the story of Crackhead Jesus is censored and buried, the more the Streisand Effect takes over and the more people around the world find out about allegations surrounding Charles C. Edwards MD, as the maverick artist plans to tour the United States appearing on talk shows, in support of his groundbreaking modern art graphic novel series, throughout 2018.
In 2017, men in power positions, like Judge Roy Moore and Matt Lauer were exposed as alleged sexual predators using toxic leadership and abuse of power to exploit women and children. News media has also protected and enabled men, like Harvey Weinstein and Charlie Rose, by suppressing decades old rumors and allegations of misdeeds. Evidence shows, The Washington Post, Miami Herald and Baltimore Sun have buried years old rumors and allegations, of a serial-killer-spinal-surgeon nicknamed, Crackhead Jesus, stalking the United States from Baltimore, Maryland.
Public trust could only wonder why news outlets instead favored covering stories about a woman who claims President Donald Trump should be impeached because he once asked for her phone number, instead of reporting on serious allegations that an orthopaedic surgeon of the spine is an alleged serial-killer performing experimental spinal surgery on human subjects without FDA approval.
The surgeon, who operates on the human fiber of being has been lauded as a pillar of the community in People, Newsweek and 20/20. He has also been described in newspapers as a wealthy slumlord and a criminal CEO, using lawyers to manipulate a two-tiered U.S. justice system to avoid jail time.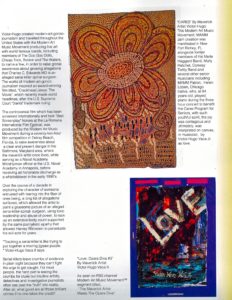 Victor-Hugo created modern-art-gonzo-journalism and travelled throughout the United States with the Modern Art Music Movement producing live art with world famous bands, including members of The Goo Goo Dolls, Cheap Trick, Boston and The Wailers, to name a few, in order to raise global awareness about growing allegations that Charles C. Edwards MD is an alleged serial-killer spinal-surgeon. The works of modern-art-gonzo-journalism inspired an award-winning film titled, "Crackhead Jesus: The Movie", which recently made world headlines, after the U.S. Supreme Court "Slants" trademark ruling.
The controversial film which has been screened internationally and took "Best Screenplay" honors at the La Romana International Film Festival, was produced by the Modern Art Music Movement during a seventy-two-hour film competition in Delray Beach, Florida, to raise awareness about a clear and present danger in the Baltimore, Maryland area, where the maverick artist once lived, while serving as a Naval Academy Midshipman officer at the U.S. Naval Academy in Annapolis, before receiving an honorable discharge as a whistleblower in the early 1990's.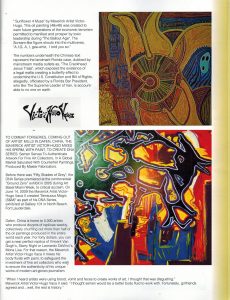 Over the course of a decade
in
exploring the
character of someone entrusted with tearing into the fiber of ones being, the following list of allegations surfaced, which allowed the artist to paint a gruesome picture
of an alleged serial-killer-spinal-surgeon, using
toxic leadership and abuse of power, to rack up an extensive body count supported by the same journalistic apathy that allowed Harvey Weinstein to perpetuate his evil acts for years.
"Tracking a serial-killer is like trying to put together a moving jigsaw puzzle." Victor-Hugo Vaca II says.
Serial killers leave crumbs of evidence in plain sight because they can't fight the urge to get caught. For most people, the hard part is seeing the crumbs for clues but intuitive artists, detectives and investigative journalists often see past the "truth" into reality. After all, what good are all those brilliant crimes if no one takes the credit?