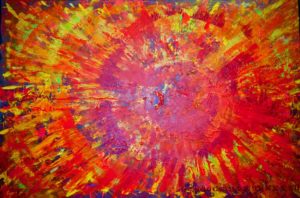 "deSol" By Victor-Hugo Vaca II
Size: 24 x 36
Date: August 22, 2009
Medium: Oil/Acrylic on canvas.
This work of art was created during the Modern Art Music Movement 2009 U.S. Tour, live, on stage, in Salisbury Beach, Massachusetts, at the "Boardwalk Concert Series" with headlining act, deSol. The original canvas piece is signed by all members of the band including: Albie Monterrosa, Andy Letke, James Guerrero, Chris Guice, Chris Stone and Jimmy Farkas.
The work of art has evolved over time with early iterations preserved in limited edition digital acrylic prints available exclusively through the Victor-Hugo Collection.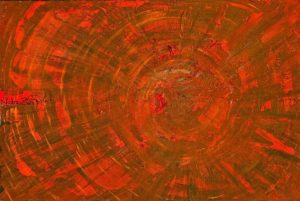 "deSol 1" By Victor-Hugo Vaca II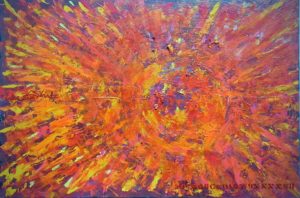 "deSol 2" By Victor-Hugo Vaca II