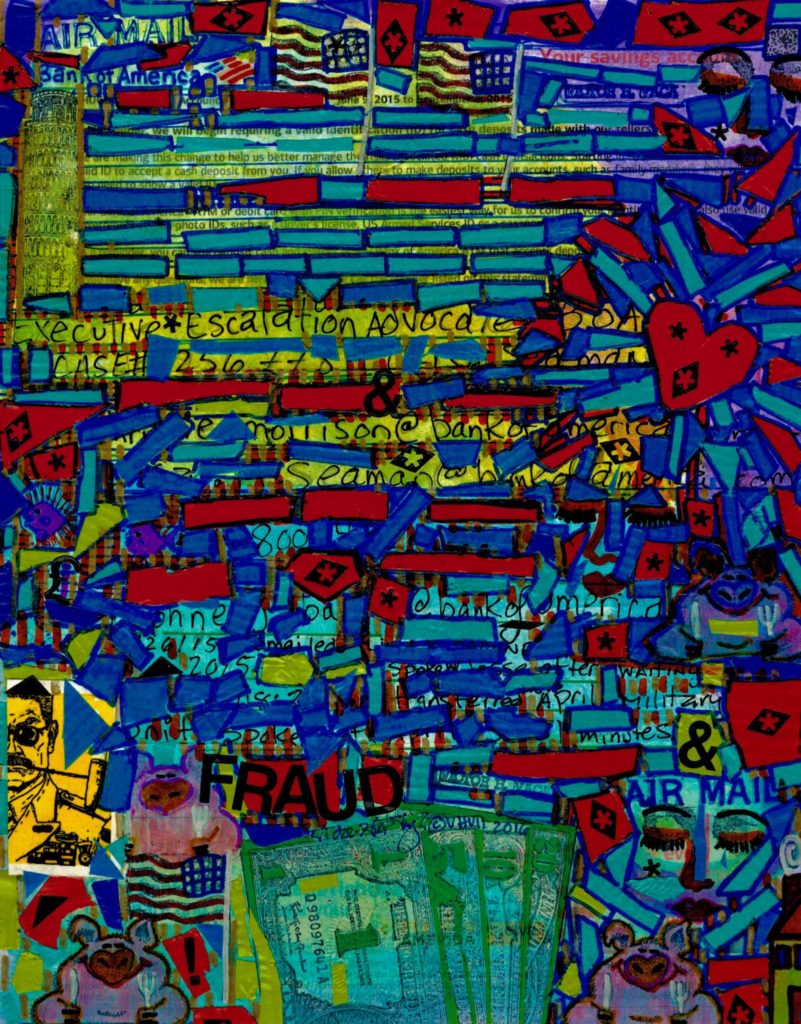 "NBC Shows World That It Is Okay To Bully And Mock A White U.S. President's 10-Year Old Son, While Bank Of America And Wells Fargo Steal Money From Little Barron Trump And Every Other Man, Woman And Child In America." By Victor-Hugo Vaca II.
Size: 8.5 x 11
Date: March 29, 2016
Medium: Duct tape, graffiti markers, mixed media on Bank Of America statement.
The Guinness Book Of World Records should look into whether this is the longest title for a work of art.