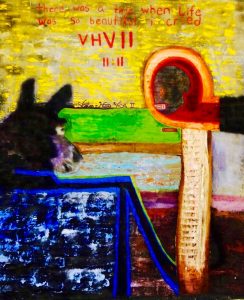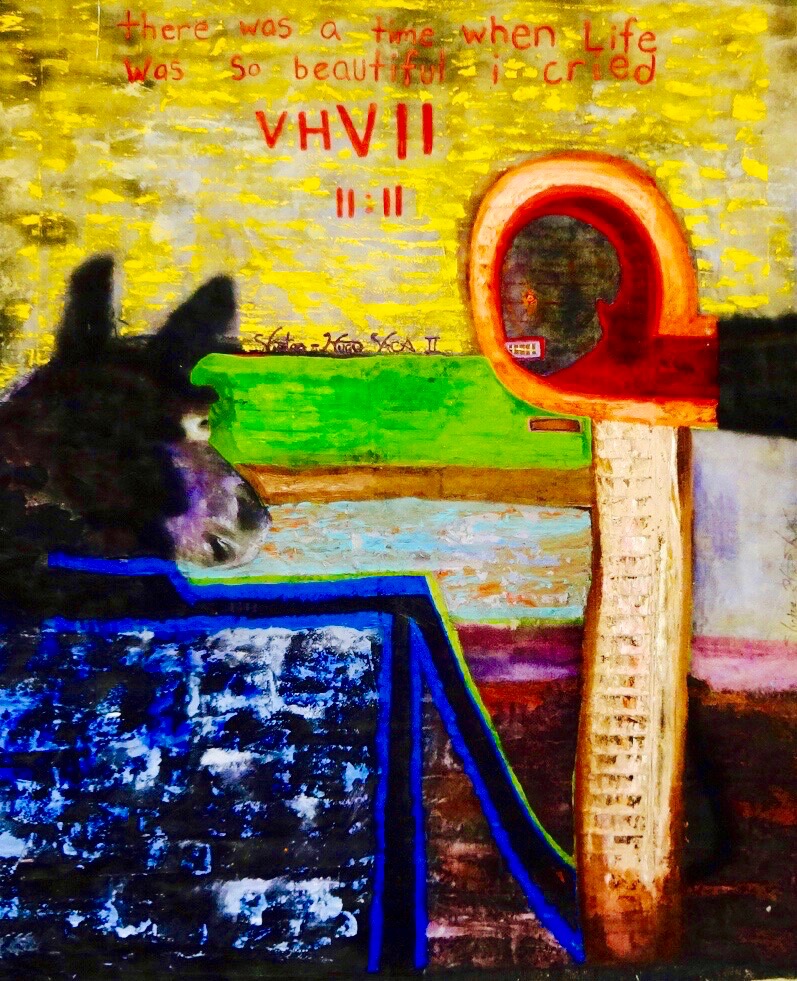 "Animal Farm Dickery Epidemic: How Lawyers, Bankers And Government Officials Sold Out The United Slaves Of America." By Victor-Hugo Vaca II.
Sizes: 61×72
Date: September 4, 2007
Material: Oil and acrylic on canvas.
Modern Art Music Movement™ Rock and Roll Memorabilia manifested by the Maverick Artist Victor-Hugo in Los Angeles, California during a series of All Star MAMM Jam's featuring Dave Schulz (Berlin, English Beat), Fuzzbee Morse (Lou Reed, Peter Gabriel), BillyKent, Allison Martino, LACA and special guests at John Murray's legendary celebrity filled lounge and live music venue. John Murray had small parts in the 1979 comedy "Starting Over," with Burt Reynolds and Jill Clayburgh, 1980's "Caddyshack," along with his brothers Bill and Brian Doyle-Murray, the 1981 Peter Bogdanovich film "They All Laughed,"starring Audrey Hepburn and "Scrooged" starring his brother Bill Murray.