MAMM Series
Dedicated to the United Slaves Of America.
Size: 36 x 72
Date: March 22, 2013
Medium: oil/acrylic
"Trans-Pacific-Partnership: The Tall Whites Grand Plan"
As featured in the Miami Herald Winter Music Conference (WMC) Highlights, this censored work of art was created on stage, in front of a live audience, at the "Winter Music Conference (WMC) All-Star Modern Art Music Movement™ MAMM Jam",  'She Jays On The Beach', At Automatic Slims featuring: The Maverick Artist Victor-Hugo, DJMinx, Kamala, York City, CZBoogie, DJ CBreeze, SoulXpres, Dennis Baker, Ron D Lim and The Power Of Love.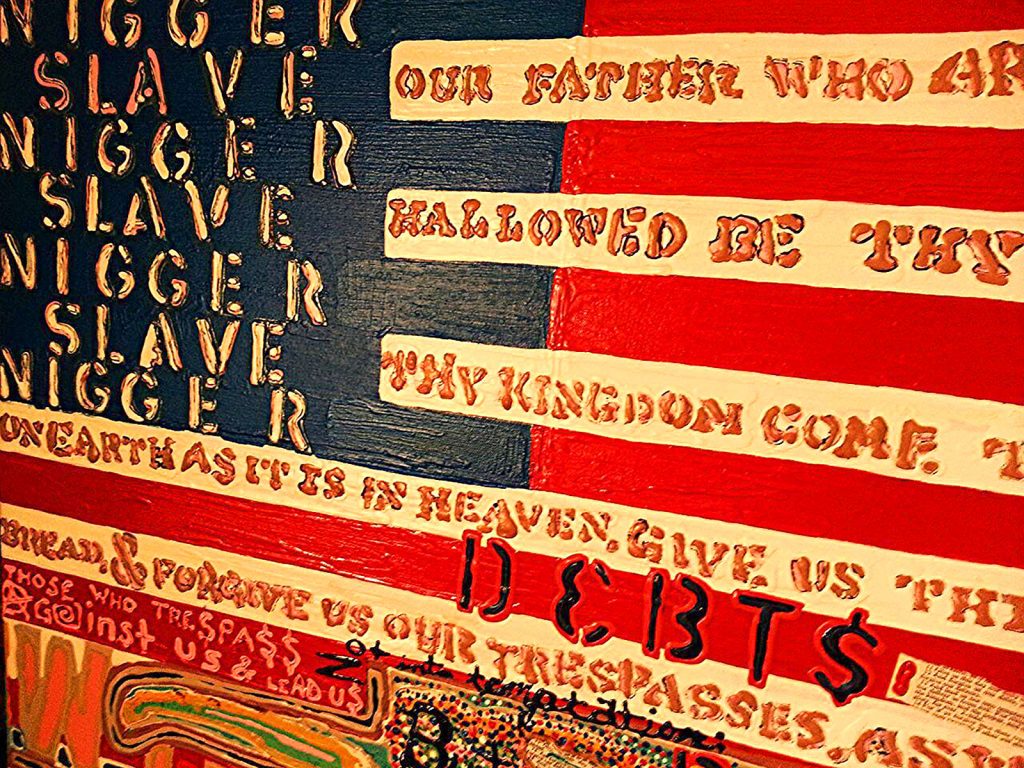 The Following are photos from the Winter Music Conference event leading up to the creation of the painting in front of a live international and multicultural audience.
Social Justice Warriors consumed with White guilt and self loathing sit behind desks in Silicon Valley projecting their racism onto others and perverting the purity of art into something hateful and ugly.
By censoring critical thinking modern art gonzo journalism created by minorities to preserve history and warn future generations not to repeat itself by burning books, tearing down statues and eliminating cultural history social media outlets like LinkedIn end up discriminating against minorities and insulting their intelligence.
In an effort to dumb down minorities and hide the sometimes ugly truth of how we all got to our present state of being in society, social media monopolies are actually contributing to racism by enabling ignorance rather than hampering it through education and art that sheds light on and preserves historical facts.
Unfortunately due to toxic political correctness It seems the United Slaves of America are doomed to repeat our ugly racist past as long as tyrants disguised as social justice warriors and morality police seek to erase history by labeling it hate speech and censoring thought provoking art.