TV NEWS INSIDE REPORT WHISTLEBLOWER INTERVIEW WITH UNITED STATES NAVAL ACADEMY MIDSHIPMAN OFFICER VICTOR HUGO VACA II.
New York Artist Uses Graffiti Art Diary To Expose Dangerous Hazing & Torture At The World Famous Leadership Laboratory In Annapolis, MD.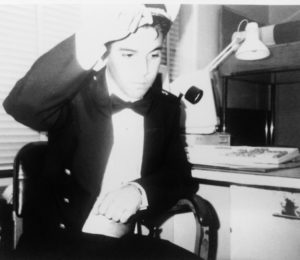 United States Naval Academy Midshipman Officer Victor-Hugo Vaca II
When it was discovered by The Washington Post, New York Times and global news outlets that the world famous leadership laboratory was breeding sadistic, bullies, instead of honorable and competent Commanders and Officers of the worlds most powerful armed forces Navy; the published diary of United States Naval Academy Midshipman Officer and modern-art-gonzo-journalist, Victor-Hugo Vaca II, helped realign the Honor Concept at the iconic military institution, that produced alumni such as: President Jimmy Carter, Major General Charles Bolden, Astronaut Wendy Lawrence, Senator John McCain, Fleet Admiral Chester W. Nimitz, Presidential candidate H. Ross Perot, Basketball legend David Robinson and Astronaut Alan Shepard.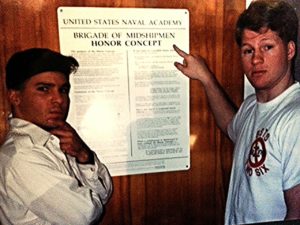 United States Naval Academy Brigade Of Midshipman Honor Concept (USNA 93, Platoon 26)
Victor-Hugo's "Diary Of The World On Canvas" tells the story of his unique experience in modern-art-graphic-novel form. Victor-Hugo's unique diary influenced his cryptic artwork, which inspired the award-winning cult film, "Crackhead Jesus: The Movie"©, which the multi-media artist planned as a seven movie series about the origins of modern-art-gonzo-journalism and the birth of the Modern Art Music Movement™ . The storyboard on canvas and film sprinkles modern events and history through a phantasmagorical multi-universe that educates and confounds.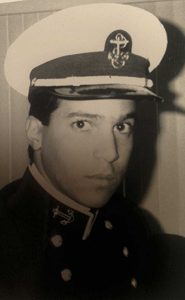 United States Naval Academy Midshipman Officer Victor-Hugo Vaca II

"Racist mainstream media ignores a "Needy Latino's" warnings of toxic leadership, at the world-famous leadership laboratory, by white-washing reports of rape and abuse, but now, favors using "White guilt propaganda", to label all people with common sense and civility, who value truth, including the "Silent Majority of Minorities", "Needy Latino's"and"Super-Predators",  as bigots, Nazis and fascists. The truth is, fortunately, people are not that stupid. Everyone knows civil wars and race wars, in this day and age, are total nonsense built on lies and propaganda." – Victor-Hugo Vaca II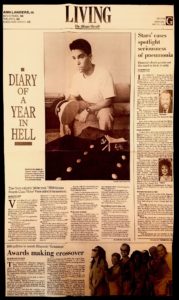 When Victor-Hugo served as a Midshipman Officer at the world famous leadership laboratory in Annapolis, Maryland, a cancer in authority was spotted, which has since been nicknamed, "Crackhead Jesus". An artistic metaphor which means, the opposite of Jesus Christ, or the anti-Christ.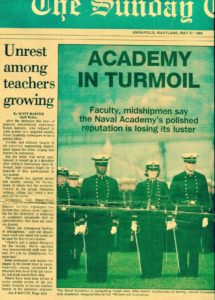 Mainstream media news outlets, like The Washington Post, Miami Herald and The New York Times, downplayed the issue of women and minorities, being abused by toxic leadership and the military normalizing the torture and sexual abuse of Brothers and Sisters In Arms, which was revealed through a Naval sexual assault investigation of a Midshipman Plebe by Midshipman Officers, as witnessed and captured in an artistic diary manifested by Midshipman Officer Victor-Hugo Vaca II, which reached the highest levels of U.S. government, on a fateful night, in Bancroft Hall, within the bowels of the largest single dormitory in the world, near the nation's capitol, Washington D.C., that set the standard in press, for what future leaders, under a knowing Commander In Chief, were supposed to emulate and respect, as both strategists and elite killing machines, owned by the government and trained, by the world's best in everything, to defend and protect the freedoms of a Democracy as outlined under the U.S. Constitution and Bill of Rights.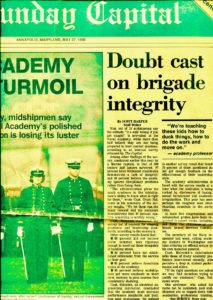 In 2017, as racial tensions brew in the United States and U.S. Naval war ships collide at sea, like bumper cars at an amusement park, curious constituents wonder if racist-misogynist mainstream media news outlets are white-washing problems with Naval Command, in the shadows of sailors deaths, following a wave of Navy warship collisions.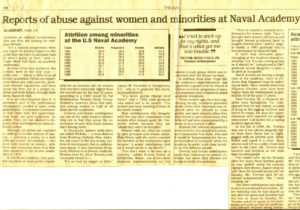 At a young age, Victor-Hugo realized, how lives could be ruined and truth manipulated by corporate sponsored news media, in collusion with shadow government forces looking to protect self-interest and corporate agendas, as later proven, in 2016 DNC emails, available for public consumption on Wikileaks, as uncontested fact, confirming the collusion between news agencies, including CNN and the corrupt Democratic Party minions, surrounding Hillary Clinton, during her bid for Commander in Chief, of the Worlds Most Powerful Military Force, capable of global annihilation and extinction of species.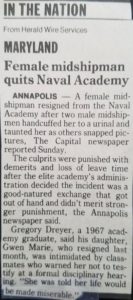 The truth was white-washed, by weak mainstream-media news-outlets, into a story about hazing and name calling, allowing the cancer of toxic leadership to metastasize through the Clinton, Bush and Obama administrations into the Trump era we now live.
As long as fake news journalists keep trying to dumb down their audience, Crackhead Jesus will prosper.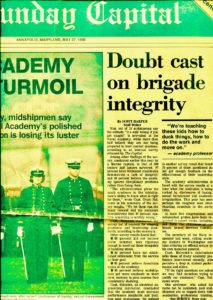 WWJD? What would Jesus Do?
Question authority.
WWCHJD? What would Crackhead Jesus Do?
Take everything reported as, news, on mainstream media outlets, like CNN, MSNBC, FOX, Facebook and Twitter as Gospel and truth.
Interview with Maverick Artist Victor -Hugo Vaca Jr on "Inside Report", discussing his harrowing experience at the world famous leadership laboratory, United States Naval Academy in Annapolis, Maryland.
United States Naval Academy Midshipman Officer Victor-Hugo Vaca II