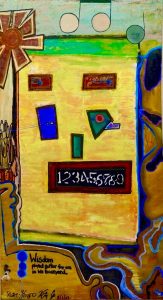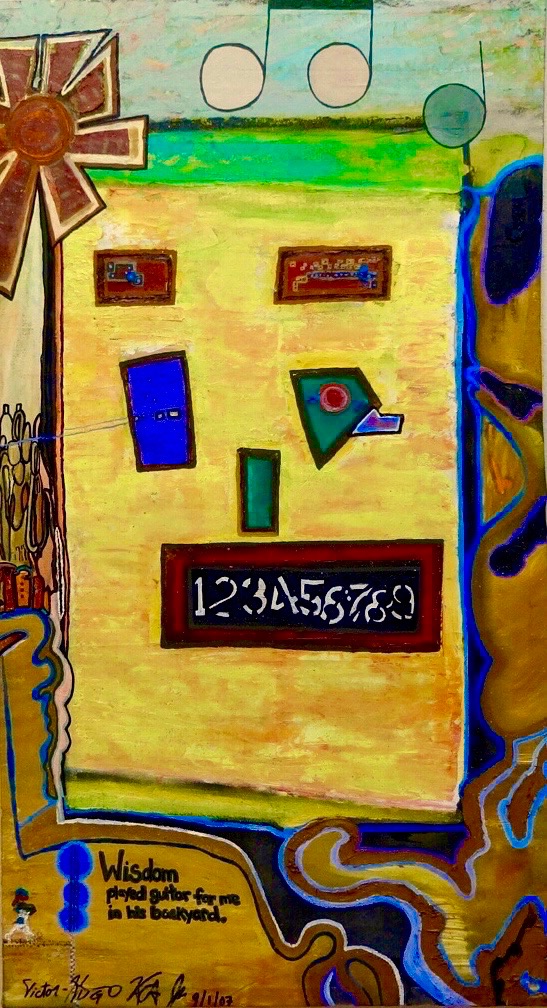 "Wisdom Played Guitar 4 Me In His Backyard." By Victor-Hugo Vaca II.
Size: 28 x 51
Date: September 1, 2007
Medium: oil on canvas
Manifested by the Maverick Artist Victor-Hugo during rehearsal with Power, the guitar player for Mind, Body & Soul, at a MAMM Jam in Bakersfield, California, before a sold-out benefit concert, that raised money for mentally retarded children.
As seen in the feature length action drama, "The Last Hit" available on Hulu, Amazon and on DVD.