Press, Blatantly Reporting Opinion And Hyperbole As News, Has A Frustrated Public Turning To Artists, To Document Untold History, On Canvas, In Lieu Of Weak Newspaper And Television Reporting In The Age Of Donald Trump And Hillary Clinton.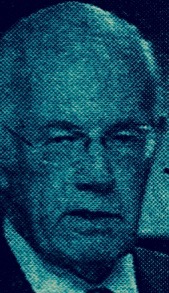 In the words of the alleged-serial-killer-spinal-surgeon, operating out of the Washington D.C. Baltimore, Maryland area, Dr. Charles Edwards: "You can get away with murder because you can always count on cops being overworked, underpaid and lazy and lawyers being greedy."
Severe cuts in staffing high-quality investigative journalists at mainstream media news outlets, portends a disturbing trend, that should concern anyone who worries about living in a functioning Democracy.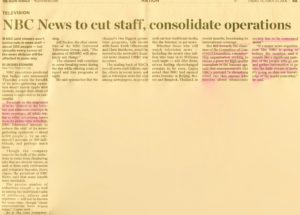 "IF A MAJOR NEWS ORGANIZATION LIKE NBC IS GOING TO REDUCE THE NUMBER, AND IT SOUNDS LIKE A SIGNIFICANT NUMBER, OF THE PEOPLE WHO GO OUT AND GATHER INFORMATION TO GO INTO THE DAILY STREAM OF NEWS, IT'S GOING TO THIN OUR KNOWLEDGE OF THE WORLD SOMEWHAT." – BILL KOVACH
So, then, what is one to do in a world, where weak investigative journalists, peddle opinion as news and see "The Clinton Death List" and the World Trade Center, Building Seven, spontaneous-implosion, in New York City, on September 11, 2001, as conspiracy theories?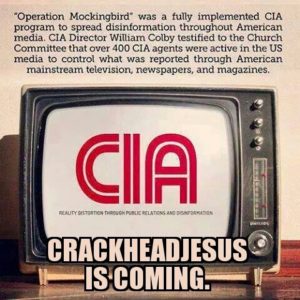 MODERN-ART-GONZO-JOURNALISM PAINTS HISTORY IN A WAY THAT MAINSTREAM TELEVISION NEWS OUTLETS CAN NOT AFFORD TO DO.
Hopeless people, claiming cops don't care and investigative journalists won't listen, contact modern-art-gonzo journalists with stories that go unreported or woefully under-reported in weak mainstream media news outlets, due to lack of will, budget and corporate interest.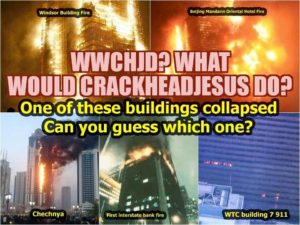 WORLD TRADE CENTER CONTEMPORARY ART MEME, EXPLORES THE FACT, THAT U.S. NEWS MEDIA, WOULD HAVE PUBLIC TRUST BELIEVE, THAT THE WORLD TRADE CENTER BUILDING SEVEN, COULD DEFY THE LAWS OF PHYSICS.
In the way jesters, during the Dark Ages, were able to point out, that the King was not wearing any clothes, so too, modern-art-gonzo journalism is able to skim past false truths, fed in soundbites, to skeptical public trust, in creating a vernacular and visual , "Diary Of The World On Canvas", that interprets the court of public opinion, in brief moments of time, throughout history.
"COMPLIANCE IS NOT A DESTINATION, IT'S A JOURNEY SAYS THE SECURITIES AND EXCHANGE COMMISSION OFFICE OF CREDIT RATINGS DIRECTOR TO THE UNITED SLAVES OF AMERICA.", IS A WORK OF MODERN-ART-GONZO-JOURNALISM CREATED BY MAVERICK ARTIST VICTOR-HUGO VACA II, USING BEAR STERNS STATIONARY, FROM THE OFFICE OF A SENIOR MANAGING DIRECTOR, AS CANVAS, FOR THIS MIXED MEDIA WORK OF ADHESIVE GRAFFITI FINE ART.
The world has become so immune to corruption and dishonesty that lying thieves are becoming the elected choice of people who have given up and feel safe in the status quo of false promises and exploitation.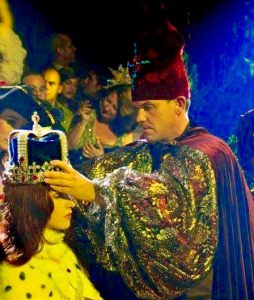 LIKE A FLY ON THE WALL, OR, "WHERE'S WALDO", MODERN-ART-GONZO-JOURNALIST, VICTOR HUGO VACA II, CAN BE FOUND IN THE BACKGROUND, CONTEMPLATING LIFE'S CURIOUS MOMENTS?
Corporations, like Nestle, buy water for pennies on the dollar, from natural springs, syphoned away, by greed, from public consumption and spend millions of dollars on advertising, with U.S. news networks, while people in Flint Michigan, are poisoned by corrupt government officials, under the nose of journalists, distracted by Miley Cyrus, twerking Robin Thicke, on an awards show.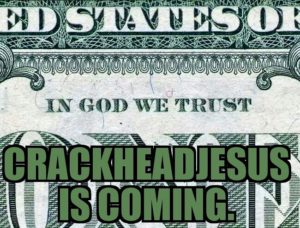 "NEWS IS ABOUT ADVERTISING AND ADVERTISING IS A BUSINESS" – VICTOR-HUGO VACA II
News media turned a blind eye to the plight of the disenfranchised without a voice, until contemporary artists, like Cher and Beyonce, started raising public awareness about the reality surrounding us all, as cultured beings, in a state of rapid change and awakening.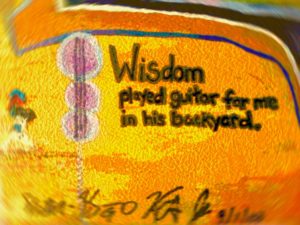 DETAIL FROM FEATURED PAINTING, CREATED IN 2007 AT A MODERN ART MUSIC MOVEMENT REHEARSAL WITH, MAVERICK ARTIST VICTOR-HUGO VACA II AND POWER, FROM RYTHMM EPKINS, "MIND, BODY AND SOUL", BEFORE A SOLD OUT CONCERT, IN BAKERSFIELD, CALIFORNIA, TO BENEFIT MENTALLY HANDICAPPED CHILDREN.  
The following is an emailed example, with the name of the sender omitted to protect sources of information, of the sorts of requests from citizens of Earth, to modern-art-gonzo-journalists, in the hopes, that their story of the human condition, will be documented in art, for future generations of investigative journalists and historians, to revisit artistic canvassed chronicles, in the pursuit of a remedy, for the growing cancer of dishonesty and corruption in the evolution of human nature: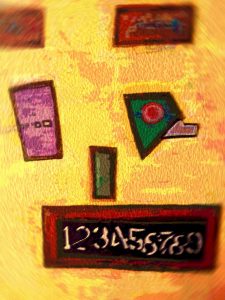 "IN MY DIARY OF THE WORLD ON CANVAS, I PAINT WHAT I SEE, AND WHAT I SEE IS THE BEAUTIFUL CHAOS THAT SURROUNDS US ALL IN THE MULTI-UNIVERSE."- MAVERICK ARTIST VICTOR-HUGO VACA II.
Hi,
My friend asked me to email you the following basic info:
– Very high profile business individuals involved
– $18 Million invested
– Potential dirty money from Mexico
– City official involved with under the table "help"
– Embezzlement
– Infringement of ownership
– Fraudulent transfer to avoid paying due to local businesses ($1.5+ MM due)
– Documents forgeries
– Known name and about to reopen under a new name within the next 2-3 months
– Currently several lawsuits already filed against various group's entities
– Etc.
Ex-executive with thousands of supporting documents potentially ready to talk under certain conditions and guarantied multiple city publication (getting involved other journalist to publish it nationally)
Let me know if any interests.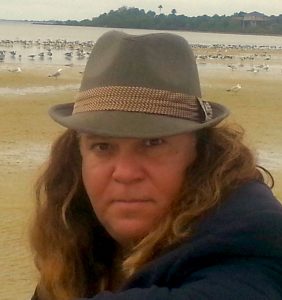 MODERN-ART-GONZO-JOURNALIST VICTOR-HUGO VACA II
"When I contacted WSVN 7 Fox News, after Hurricane Wilma, about a clear and present danger, impacting the lives of over fifteen-hundred residents, in a high rise building, destroyed by a tornado, the newsroom said: 'Call us back when you see burning bodies flying out of the building, otherwise, it's not news.'". – Maverick Artist Victor-Hugo Vaca II