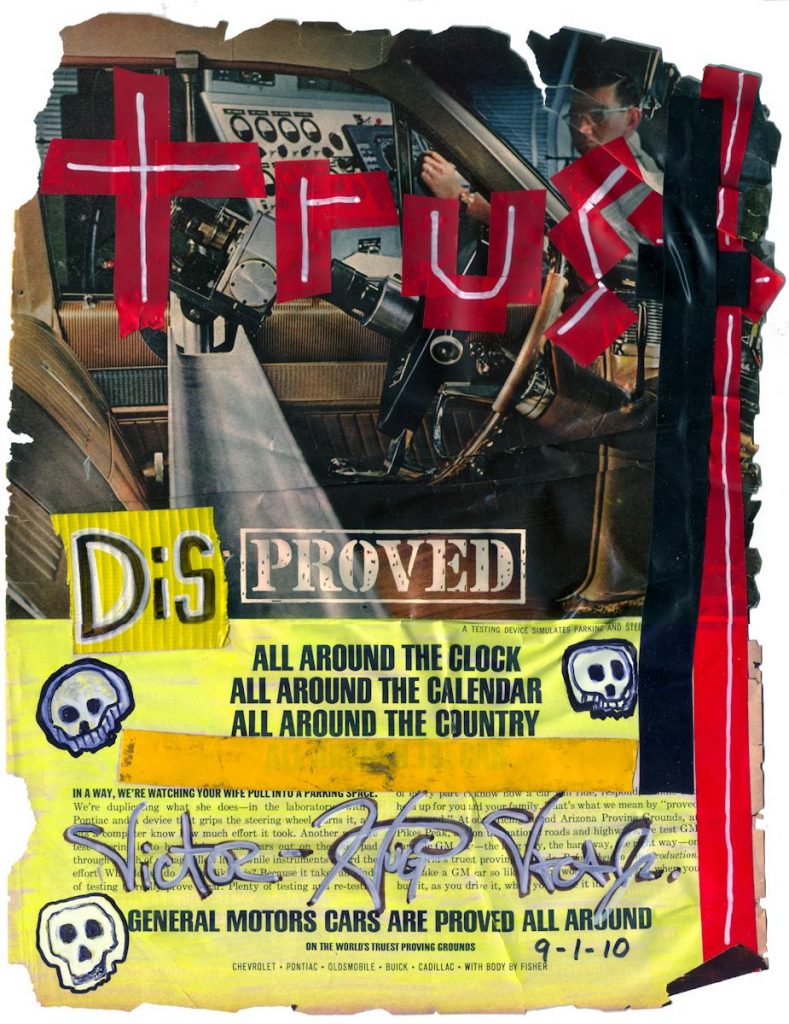 General Motors Crackhead Jesus And The Price Of Legal Murder For Elite One Percent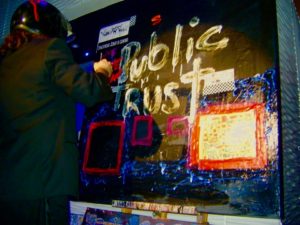 IF USA IS RULED BY A CORRUPT JUSTICE SYSTEM THAT MANIFESTS A TWO TIER RULE OF LAW FAVORING OLIGARCHY AND CORPORATIONS, SHOULD PEOPLE TRUST GM?
This work of modern art gonzo journalism premiered publicly on September 1, 2010. The mixed media work of art created by modern art gonzo journalist, Victor-Hugo Vaca Jr., to adorn the walls of the legendary, French-jet-setter, South Beach, celebrity-filled address, that once housed, "Liquid Nightclub", attended by notable elites such as Madonna and Bill and Hillary Clinton, in Miami Beach, Florida, "Shock Nightclub" predicated, by five years and sixteen days the $900 million dollar, price tag paid by General Motors (GM) in a sweet deal reached with federal authorities, to avoid criminal charges, on September 17, 2015.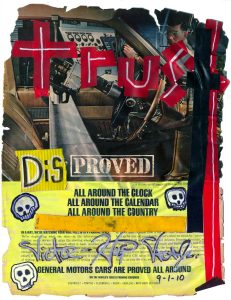 As predicted by the work of art titled, "Trust GM", the United States Justice system has officially set the price for murder in the United States of America on the head of every constituent regardless of race, creed or political affiliation. How has this reality manifested itself in the land of the free?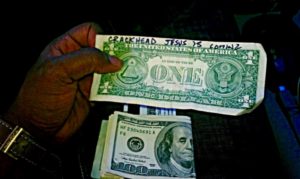 In God We Trust
So, the lesson taught by this generation for future generations to digest is: If you wish to murder at least 124 human beings and injure at least 275 more people, in the United States Of America, without going to jail, hire corporate lawyers and pay $900 million dollars in tax deductible fines to the United States Government. If you purchase a  General Motors (GM) vehicle, a percentage of your money goes to paying legal fees for murder. Truth is stranger than fiction, no matter how you rationalize reality.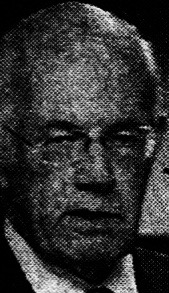 Zodiac Ted Cruz's Favorite Alleged Serial Killer-Spinal-Surgeon, Dr. Charles Edwards
The rumored story of a well-respected, alleged-serial-killer-spinal-surgeon and Kiwi Airlines owner, operating out of the Baltimore, Maryland, Washington D.C. area, who allegedly, knowingly buys companies, to get away with murder, as CEO, like the notorious, ex-Massey Energy CEO, Don Blankenship. Known as "The Coal King", Blankenship was awarded the short sentence of one year in jail, for his role in safety violations, described as, "monstrous" wrongdoing, by Prosecutors, related to a fatal explosion that killed twenty-nine miners.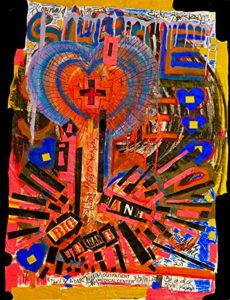 Allegations of Charles C. Edwards MD being a serial-killer spinal-surgeon operating out of the Baltimore area was one of the real-life modern-art-gonzo-journalism story lines that inspired the 2009 award winning cult film, "Crackhead Jesus: The Movie"©, about a struggling artist, playing an intense, mind-blowing game of cat and mouse, with a blue-blooded, psychopath, attempting to go down in human history, as the most prolific serial-killer of all time, with the help of lawyers and a crackhead, named Mister Rogers, who has convinced himself that he is the New Messiah, Jesus Christ.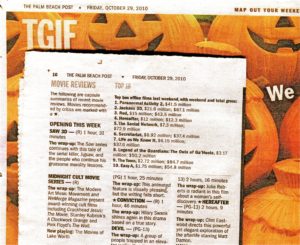 The Palm Beach Post Friday Oct 29, 2010 Modern Art Music Movement Halloween Midnight Cult Movie Series Crackhead Jesus The Movie Clockwork Orange Pink Floyds The Wall Movie Reviews
Ironically, Cox Enterprises, a media company that includes daily newspapers; weekly newspapers, radio and television stations; U.S. cable TV systems and local internet media sites, censored the title, "Crackhead Jesus: The Movie"©, when the controversial, award-winning film, inspired by actual events, screened alongside "A Clockwork Orange" & Pink Floyd's "The Wall" at The Movies Of Lake Worth.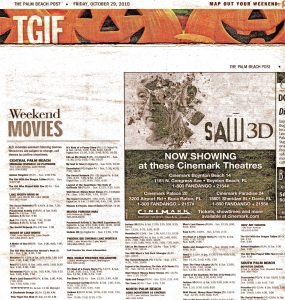 The Palm Beach Post Movie Listing October 29, 2010 COX Enterprises Censors Crackhead Jesus The Movie.
On October 30, 2010, The Palm Beach Post "Weekend Movie Listing Page" reported Stanley Kubrik's "A Clockwork Orange" and Pink Floyd's "The Wall" screening alongside nine question marks as part of the "Modern Art Music Movement Midnight Cult Movie Series" at the Movies Of Lake Worth. Ironically, the low-budget, independent-film titled, "Crackhead Jesus: The Movie"©, was listed as, "?????????", in a newspaper, owned by Cox Enterprises.

The Palm Beach Post Movie Listing October 29, 2010 COX Enterprises Censors Crackhead Jesus The Movie (?????????)
Sharon Gless ("Burn Notice") and Academy Award nominee Bill Plympton were among five judges at the Delray Beach Film Festival that awarded best film honors to "Crackhead Jesus: The Movie"©, the contentious picture that won, "Best Screenplay", at the 2014 La Romana International Film Festival in the Dominican Republic.
"Crackhead Jesus: The Movie©"was created in three days as part of the "2009 DBFF 72-Hour Film Competition" using storyboards painted on canvas by Hispanic-American, multi-media artist, Victor-Hugo Vaca Jr.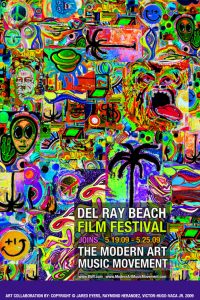 Delray Beach Film Festival Modern Art Music Movement Poster.
The story of a serial-killer-spinal-surgeon, false prophets, lawyers and homegrown terrorists using political correctness as a weapon to infiltrate the U.S. Justice system to destroy Democracy and end lives, was inspired by Florida Case # 50-2006-CC-016579, dubbed "The Crackhead Jesus Trials" by mainstream media outlets. The lawsuit exposed the world to a dangerous lack of oversight in the Florida Justice system creating a global butterfly effect documented by the maverick New York born filmmaker and multimedia-artist in a diary of the world on canvas he calls, "Modern-Art-Gonzo-Journalism".