The Modern Art Music Movement Examines Mystery And Vandalism, Surrounding The Alleged, "New World Order 10 Commandments", A.K.A. the,"Illuminati Monument To Population Control", In The Middle Of No-Where, USA.
The Georgia Guidestones is a granite monument constructed in 1979-80 in Elbert County, Georgia, in the United States. The monument stands at the highest point in Elbert County, about 90 miles (140 km) east of Atlanta, 45 miles (72 km) from Athens, and 9 miles (14 km) north of the center of Albertan. The Georgia Guidestones are visible from Hartwell Highway. Allegedy, this creepy, man-made monument to the annihilation of mankind is on government owned property.
MODERN-ART-GONZO-JOURNALISM PRODUCED BY MAVERICK ARTIST VICTOR-HUGO VACA II AND THE MODERN ART MUSIC MOVEMENT.
10 guidelines are inscribed in eight modern languages, and a shorter message is inscribed at the top of the structure in four ancient language scripts:
Babylonian, Classical Greek, Sanskrit and Egyptian hieroglyphs.
CHINESE CHARACTER GRAFFITI BY MAVERICK ARTIST VICTOR-HUGO VACA II.
The Georgia Guide Stones are under 24 hour video surveillance.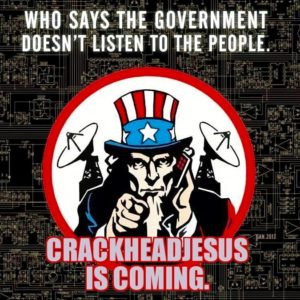 The Georgia Guide Stones have been vandalized over the years with spray painted words such as: "You will not succeed. Jesus will beat U Satanist.", "No One World Government. Death To The New World Order.", "Obama is a Muslim. The Elite want 80% of us dead. See #1. Inside Job.", "CFR Scum. Rockefeller sucs. Rothechild sucs.", "Fuck You read This Rockefeller.","Death to the Globalist.",  "Council on Foreign Relations is ran by the devil.", "Fuck The New World Order.", "No North American Union. Skull & Bones sucs dick."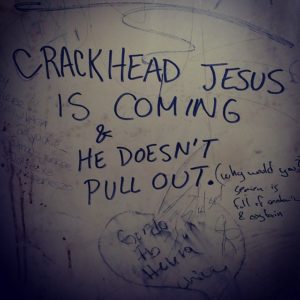 THE MODERN ART MUSIC MOVEMENT DOES NOT CONDONE VIOLENCE OR VANDALISM IN PROMOTING MODERN-ART-GONZO-JOURNALISM.